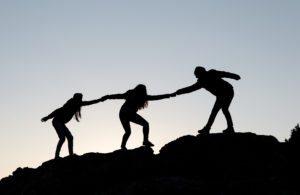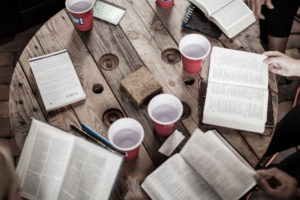 Vision Statement
Following Jesus by: Worshiping God, Deepening Faith, Serving Others, Reaching Out
At the First United Methodist Church of Loomis, we are creating disciples of Jesus Christ for the transformation of the world by following Jesus by worshiping God, deepening faith, serving others and reaching out.  We engage the Lord spiritually to find love and God everyday through prayer, bible study, worship, small groups, service, and outreach to others. We do this while learning the Christian practices of building communities of care, healing, hope, and peace within our church and with those beyond. We are focused on serving others in our community through meal ministries, planting gardens whose food goes to the hungry, advocacy with the poor, repair and building work in devastated communities and supporting justice work.
We believe that God calls us to put our faith into action wherever we are, welcoming all into the kingdom of God, especially those who have been hurt by dogmas that exclude 'this' or 'that' group of people.  We practice radical hospitality with open hearts, open minds, and open doors and seek to form friendships with all without regard to race, age, ethnic origin, gender identity, sexual orientation, economic or family status, and include all in full participation in the life and ministries of our community.
Our United Methodist Heritage
Our church was founded by Japanese farmers in the early 1900's.  Over the next 50 years, they built a church community that met the needs of Japanese families in the area learning to cope with a new country, new customs, and a new way of life.  After experiencing life in the internment camps during World War II, they returned to Loomis determined to open the church's doors to any one of any ethnicity who wanted to become a part of the community.  When a new sanctuary was built, inscribed in the cornerstone was the community's guiding principle from Scripture: "Love one another as I have loved you."(John 13:34).
Our founder, John Wesley, saw the world as his parish, welcoming all people into life with God through Jesus Christ.  We continue learning the practices of loving God and one another in our community by studying the Scriptures, by recognizing that all persons are persons of sacred worth in God's eyes, and by offering hospitality, serving others with kindness, working for justice and peace, and by committing ourselves to put the words of Jesus into practice in our everyday lives.
Our United Methodist discernment process for interpreting what God would have us do in our community involves reading the Scriptures seriously, not literally, through the lenses of the church's historical tradition, our capacity to reason and think, and our experiences while acknowledging the power and inspiration that comes from the Holy Spirit or God at work in us and through us.